You can join/visit any time!
Please feel free to come!
The enrollment support campaign is underway!
Start enrollment process now (application process, reservation required)
Operation Hours
Monday - Friday      1:00pm - 10:00pn
Saturday          1:00pm - 9:00pm
Sunday and Public Holidays  1:00pm - 5:00pm
Kids Course(for small children and middle school students)
Practice time : around 60 minutes
Enrollment fee : ¥16,200- (¥15,000- + consumption tax 1,200-)
Enrollment fee : ¥8,640- (¥8,000- + tax ¥640-)
Ladies Course(for women)
Practice time : around 80 minutes
Enrollment fee : ¥19,440-(¥18,000-+ consumption tax 1,440-)
Monthly fee : ¥12,960-(¥12,000-+ sales tax ¥960-)
General Course(for high school students and above)
Practice time : around 90 minutes
Enrollment fee : ¥19,440-(¥18,000-+ consumption tax 1,440-)
Monthly fee : ¥12,960-(¥12,000-+ sales tax ¥960-)
Pro Course
Practice time : around 120 minutes
Enrollment fee : ¥19,440-(¥18,000-+ consumption tax 1,440-)
Monthly fee : ¥12,960-(¥12,000-+ sales tax ¥960-)
If it's during operation hours, you can always train at your favorite time slot. (The available time for training is indicated above the table. Please refer to it as a guide)
Members are free to use our gym facilities and training equipment.
Members can purchase boxing equipments, match tickets, supplements, etc. at a price
In each course, a dedicated staff will identify the strengths and skills of the members and will carefully guide them responsibly.
For beginners, we provide one-on-one instruction on how to use the gym, activities for preparation, step by step process of practicing, and number of rounds.
Please feel free to contact us if you would like to go to Tokyo if you're from outside the city.
If you wish to join, please make a date and time appointment through phone call.
※Required things during enrollment and want to do a trial : Training wear, shoes, gloves, towel, participation fee ¥3,240
※If you join after the experiencing the trial, we will reduce the enrollment fee. However, please understand that the reduction of fee can't be combined with other package courses.
Procedure for enrollment
Please complete the application form(distributed at the gym) and pay for enrollment fee and one month fee at the gym's reception desk. You can immediately train the same day after processing.
About the payment
At the middle of the month(after 11th day) starting from the enrollment date, we calculate the prorated dues.
Payment of the membership fee will automatically be transferred from your financial institution/bank account, so please submit the prescribed application form for automatic transfer of payment distributed at the time of enrollment within one week.
Automatic transfer of payment for membership fee will start two months after the procedure, so please bring money at the gym until next month.
If you can't make an automatic transfer due to lack of balance, please pay cash at the gym reception as soon as possible.
For more details, please refer to Membership Agreement at the bottom of the Gym Overview page.
Belongings
Training wear
Shoes(room wear)
Towel
Change of clothes
※The bandage will be used within few days after the training start.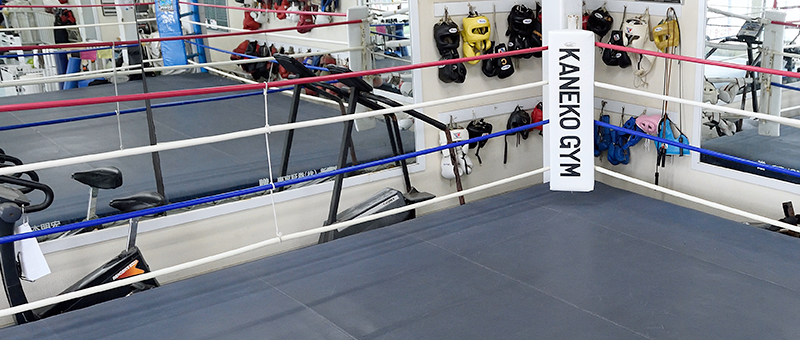 The membership support campaign is underway!
Due to its popularity, we have continued the enrollment support campaign.
Why don't you try to challenge yourself on this occasion?
Campaign Content
If you paid the dues for the concurrent and consecutive months and for the 2 months during the enrollment procedure, and if you have completed the automatic transfer procedure for the payment:
Cash back the entrance fee on the spot! The substantial enrollment fee becomes free.
※Because the course for children is originally held to service payment, it is out of the campaign.
Great opportunity planning for new members! Please consider joining by all means at this opportunity.